DMM-ProfiLab - Measuring Software for Digital Multimeters
Manufacturer: ABACOM
This product is discontinued.
DMM-ProfiLab 4.0
Measurement with DMM's
System requirements
Windows 2000, XP, Vista, Windows 7 32/64
CD-ROM drive
Supported Hardware

Innovations of DMM-ProfiLab 4.0
ProfiLab-Expert software allows you to develop your own digital or analog measurement projects. It doesn't matter if you want to take analog measurements or make digital controls, you can do it all - without having to write a single program-line. You create projects just like drawing a wiring diagram. Simply add buttons, displays, etc. to your diagram and build your project step by step.
The new version 4.0 is full compatible to older versions. You can load and edit your old projects.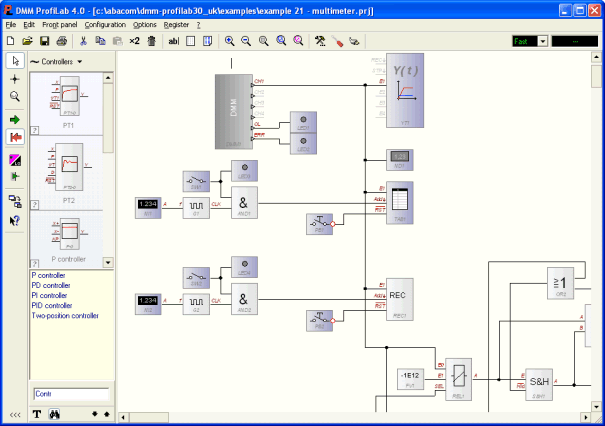 ProfiLab-Expert
is the powerful combination of DMM-ProfiLab and Digital-ProfiLab. ProfiLab-Expert software offers all features of both individual products, but also has even more functions - like an integrated compiler, and extensive hardware support.
ProfiLab-Expert has been specially design to be easy to use – you will quickly find the software to be very intuitive.
For creating measurement and control projects, you can find lots of arithmetic and logic components in the extensive library. Logic components like gates, pulse generators, flip-flops, counters, registers, RAM, ROM, etc. Or arithmetic components like trigger, sample & hold, formulas, alarm clocks, etc. to give you enormous possibilities of creating even complex projects.
Diverse components like a Y(t)--plotter, an XY-Plotter, adata recorder, displays, counters or tables – they are all available, ready to display or store the results of specific measurements.
Projects are created just like drawing wiring diagrams. Simply select and draw the needed components on your project and connect them, in exactly the way you want – there's no limit, only your imagination!
After you have finished your project, you can activate it with just one mouse-click - your project will be simulated in real-time. All incoming measurement values will be processed and displayed, exactly as you have defined in your project. And you can stop the simulation at any time to edit your project.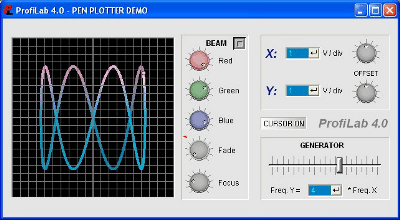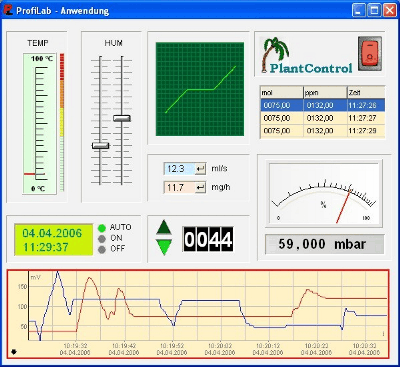 Front panels
During the simulation, you can control your project using your own custom-designed front panel. Control components like buttons, pots, etc. and readout components like displays, meters and tables are available for your front panel. You can design the front panel to look just the way you want. So you can create not only a correctly-working project - you can design a good-looking one too!
Supported Hardware
You can use a wide range of hardware devices with ProfiLab-Expert. It supports lots of readily-available hardware (multimeters, internal cards, external devices, etc.). Each hardware item is displayed in your project like a normal component. You only have to connect it! During the simulation, the hardware works in conjunction with your created project.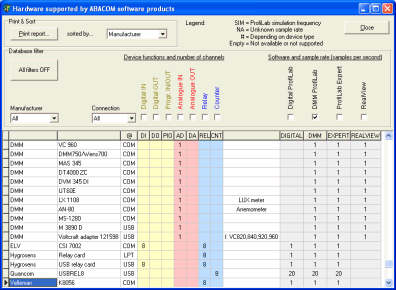 List of supported hardware devices in ProfiLab-Expert 3.0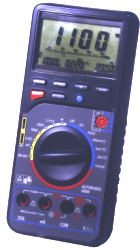 Compiler included
ProfiLab-Expert is equipped with an integrated compiler. The compiler can create executable files for stand-alone applications that can run on systems without ProfiLab-Expert. You may freely distribute these compiled applications. ProfiLab Expert is, in effect, a complete, professional development system that is extremely affordable!