Abeeway 915MHz Compact ATEX Zone 2 Tracker with Li Battery
Manufacturer: Abeeway
Available for trial use. FCC approval pending.
Abeeway COMPACT TRACKER
Your solid, light-weight device built for heavy-duty tracking.
High precision, hardened casing. Designed to last.
The Abeeway Compact Tracker is a higly versatile multi-mode tracker with embedded sensors combining GPS, Low-power GPS, Wi-Fi Sniffer, BLE and LoRa TDoA geolocation technologies, supporting accurate outdoor and indoor geolocation.
Best of all, it has a compact and robust form factor, designed to resist harsh surroundings enabling you to perform seamless asset tracking and management in any industrial environment – whether it's for heavy-duty assets or small equipment, taking advantage of its long battery autonomy.

A state-of-the-art tracker for your industry tracking and asset management needs
Real-time tracking, status monitoring of heavy and light assets, vehicles, machines and equipment, outdoors or in indoor industrial facilities.
Activity monitoring based on motion for usage optimization, industrial control and asset management
Livestock tracking in large farms
Optimization of supply chain and production, delivery and inventory tracking
Geofencing applications: receiving zone alerts when leaving/entering specific areas
Antitheft applications, notification and location trigger when device is moving, at fixed frequency updates or on demand
Ubiquitous geolocation, minimal power consumption.
With Abeeway's Compact Tracker precise tracking abilities, find and monitor your assets no matter where they are, whether indoors or outdoors. Our intelligent tracker uses the ultra low-power LoRaWAN connectivity also adapts to the environment in choosing the best location technology to run on in its present situation, thereby, optimizing battery life.
Longer battery life, lower costs.
Unlike other trackers that work on power-hungry cellular networks, the Compact Tracker benefits from the power efficienct LoRaWAN connectivity. With replaceable 3xAA 2.7Ah batteries, its high battery longevity lets it function for up to 7 years using 1 WiFi scan per hour. Best of all, it doesn't need a SIM card to work saving your budget from costly subscriptions.
Strong, solid and versatile.
With its convenient size and reliable physical configurations, the Compact Tracker perfectly combines practicality with functionality. It is light, dust-proof and waterproof (IP68), and resistant to explosive atmospheres (ATEX certified). It also comes with different sensors, i.e. temperature sensor, 3D motion sensor, and magnetic switch, making it suitable for various industrial indoor and outdoor environments.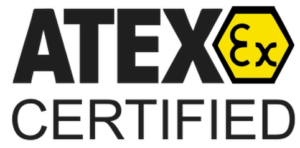 Operational flexibility, adaptability, and configurability.
The Compact Tracker can monitor every movement of your assets and valuables in real-time and receive position alerts at the start, duration, and end of the motion, also when the device is entering or leaving defined zones – geofencing. With permanent tracking, you can also get live locations at regular intervals or when needed with fix on-demand. Finally, through its activity tracking ability, you can check activity rates provided by embedded motion sensor. The Industrial Tracker is certified by the LoRa Alliance and ready to be deployed worldwide: EU868, US915, AS923.
Discover where you can use the Abeeway Micro Tracker:
Transportation & Logistics
Construction & Public works
Airports, Ports & Harbors
Mines, Oil & Gas
Warehouse & Indoor Facilities
Livestock & Farming
Customers who purchased this product, also purchased...
Abeeway 915MHz ATEX Zone 2 Micro-Tracker

Price: $158.75




Abeeway 915MHz Standard Industrial Tracker

Price: $149.00




Abeeway Standard Compact Tracker with Li Battery

Price: $173.75